Imagine This
After a deep slumber you awake refreshed in your luxurious suite in I Castagni, perched cinematically above the magnificent Tuscan countryside. A gentle, fragrant breeze brings the heady scent of fresh lavender mingled with wild rosemary wafts into your room as you begin your day.
You are finally here. Let your trip to paradise begin.

See the sample weekly schedule of the Tuscan Women Cook cooking school.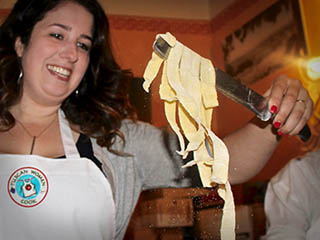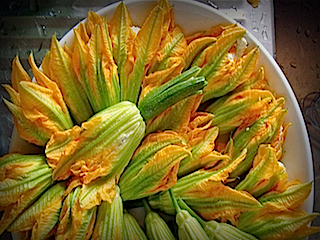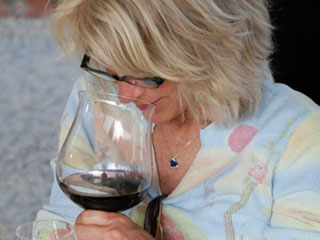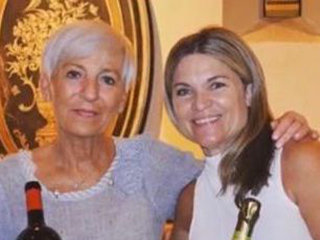 Tie on an apron, gather around the old farmhouse table and learn first-hand how to make Tuscan dishes from recipes handed down from generations of family cooks who are waiting to share their secrets with you. The best cooks in all of Tuscany teach our classes.
Come hungry—to learn, to cook, to eat, and to drink.
And after each day of cooking, eating, wine tasting, shopping, sightseeing, maybe a little more wine tasting and afternoon gelato sampling, we'll invite you to sit back, relax in the comfort of our private Mercedes coach as we weave through the breathtaking Tuscan countryside on our way to a memorable gourmet dinner in the region's top locales. Tuscan Women Cook guests are warmly welcomed and served special multi-course menus that highlight the freshest ingredients of the season. Truffles unearthed nearby, shaved paper-thin over fresh-made ravioli, plump with Pecorino delivered from the local dairy farmer, plated with a drizzle of oil pressed from the most recent harvest from olive grove located in the agriturismo just down the road. You'll find yourself saying "I could get used this." And indeed you will.
The Original Total-Immersion Tuscan Cooking School in Montefollonico. Since 2000.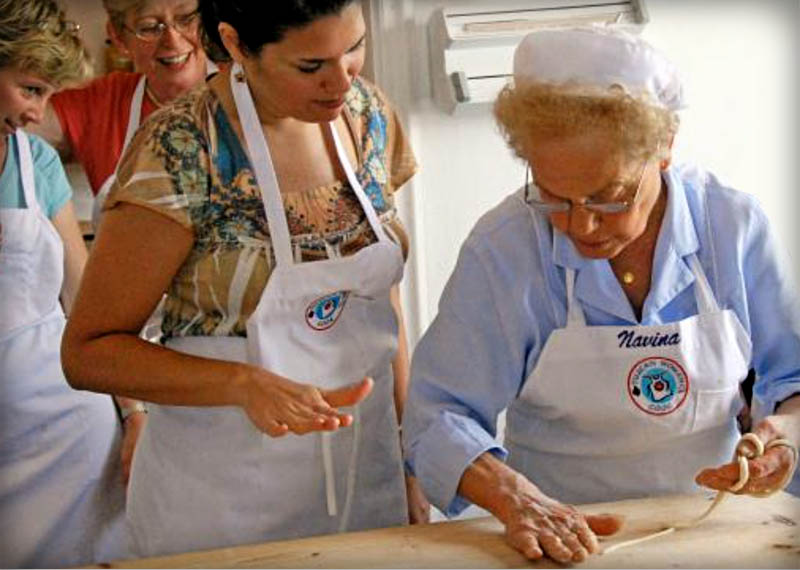 Families, friends, couples, and solo travelers of all ages from around the world join us every spring and fall for this life-changing experience. Join a group of accomplished cooks, the culinary curious, and grateful, happy eaters who may very well become your new foodie friends for life.
Where better to launch a new friendship than relaxing with a glass of Super Tuscan wine on I Castagni's terrace, admiring the breathtaking view of the Tuscan countryside?
Say YES! to your Tuscan vacation of a lifetime in the medieval town of Montefollonico.