Imagine having best friends in Tuscany who know all the best places to cook, dine, and shop. We are on a first name basis with the best gelato makers and have exclusive access to the most spectacular vineyards where they'll set up personal wine tastings just for us. We are master travel planners, who take every travel detail off your plate and create an insider's Italian itinerary filled with friendly, knowledgeable tour guides, translators, drivers, and private cooking classes only a local resident could access.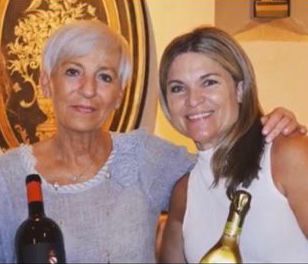 Chances are you have come to a place in your life where it is finally time to take care of YOU. We understand this life chapter and relish the opportunity to create your new, personalized Italian experience. Once you arrive in Montefollonico, our extensive connections with local families and businesses, culled from years of forging personal relationships with multiple generations, will immediately get you acclimated. Our regional knowledge and sincere love of all things Italian means we will confidently lead you from your empty nest, your harried work schedule or your auto-pilot daily routine and create your next authentic, life-changing experience.
Coleen Kirnan, Owner
Each week, Coleen welcomes guests like you from around the world to live, breathe, and cook as the locals do. "This is the very best part of our job," says Coleen. "The chance to immerse our guests in the authentic Tuscan lifestyle; cooking in rustic kitchens with women who are preparing recipes that have been passed down from generations of family cooks for a complete Italian culinary experience."
Coleen has a knack for creating a memorable trip for every member of your family, even the kitchen novices. Guests who would rather leave the cooking to others will also have great Tuscan adventures thanks to Coleen's extensive knowledge of the region. She's thought of everything, from shopping expeditions, spa days, and golf outings for friends and family members who are interested in venturing out of the kitchen. "There is truly something for everyone at Tuscan Women Cook. Many of our guests forge deep and lasting friendships and so do we," confides Coleen.
All roads lead to Tuscany for us. We share an intense passion for cooking, entertaining, meeting new people, and travel. When not hosting Tuscan Women Cook, Coleen lives in California with her supportive husband Steve and grown children Hayley and Sean.
The Tuscan Women Cook Co-Hosts
We have one goal—to provide you with the best possible support from planning your trip to enjoying a memorable week in Montefollonico. We do more than manage the administrative side and resolve issues; we aim to deliver meaningful customer experiences, consistently. We respond to your general and unique needs and anticipate your requests. Some say our HQ is off the charts. Conosciamo l'italia. Get to know us below. We can't wait to get to know you!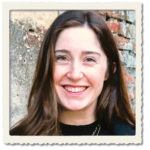 Aidan Sullivan, Director of Operations for Tuscan Women Cook
With a background in the entertainment, retail, and travel industries, Aidan is well versed in communication and planning. She received her bachelor's degree in Marketing and Apparel Merchandising and interned with Princess Cruises. Aidan got the travel bug at age 14 when she visited Italy for the first time with her family. She joined the Tuscan Women Cook team in 2020 to help oversee the program. We count on Aidan to update our website, communicate with guests, schedule the tours, and much more! She has formed wonderful bonds with our team in Italy and the United States and is excited to continue growing with the company.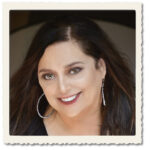 Sandra Cohen
Italy is Sandra's "heart country." Since her 3-month stay in 1994, Sandra has felt at home in Italy, a country she visits whenever possible. When her best friend Coleen Kirnan took over a cooking school in Tuscany, the "mitzvah" of being a Tuscan Women Cook ambassador began. Sandra has been a part of our family since 2016. We value the meaningful relationships she has developed with the nonne and restaurateurs of Montefollonico. Sandra has joyfully shared her love for the program with her husband, Dave, and two daughters, Tessa and Lola. In her professional life, Sandra has 30 years experience and a masters degree in human development. As a C-Suite Executive Coach, she specializes in transitional change, leadership growth, and emotional intelligence facilitation. We appreciate her proven talent for making any audience or group feel comfortable, welcome and uplifted!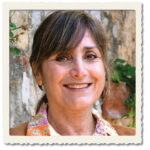 Lorena Guma Stephenson
Born and raised in Rome, Lorena is a dedicated international traveler. She studied International Relations at the International University Europe in London and is fluent in Italian, English, French, Spanish, and Portuguese. She was an Alitalia flight attendant for 18 years and lived for extended periods in Paris, London, Sydney, and Singapore. After she retired, Lorena moved permanently to Los Angeles to live with her husband, Phil, and became an American citizen. There she raised twin daughters, Alex and Mikela, and then moved to New York with her family in 2015. Before joining the Tuscan Women Cook team, Lorena sold her famous sofrito to more than 60 stores in the United States. Now, Lorena joins us in paradiso to help lead our weekly classes with all of you!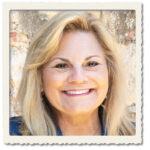 Suzanne Stavert
Suzanne is a popular travel writer, photographer, and host of the podcast,
Travel Connections. Her podcast is where you will find engaging interviews with chefs, restaurateurs, writers, artists, and travel experts. She collaborates with unique travel and tourism companies including Tuscan Women Cook. In fact, Episode 3 features owner Coleen Kirnan. One of Suzanne's early trips to Italy was with Tuscan Women Cook in 2017. She loved Italy so much that she returned the next year with her family to watch the Palio in Siena and then again to our program in 2021. Since then, Suzanne has become a part of the family and she is an accomplished home cook as well. We love her passion for Italy and boundless enthusiasm for its cuisine and wine. (You can learn more about Suzanne on her blog Adventures of Empty Nesters.)